On February 15, 2018, the International Club had a party in celebration of Chinese New Year. Julia Xu told me that in China, they celebrate Chinese New Year by getting together with their families, eating a lot of food, and giving good wishes for the new year to one another. So that's what we did at the party.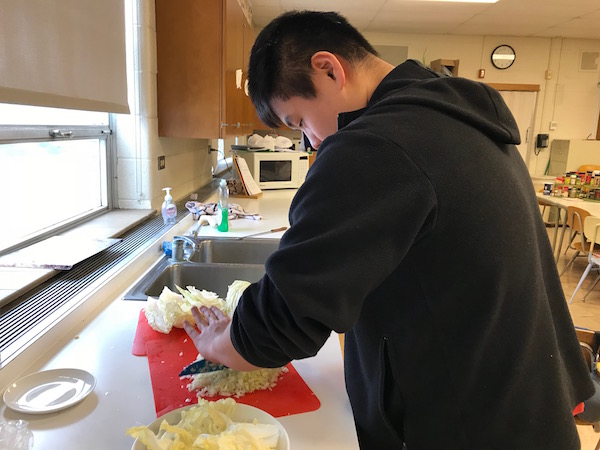 At the party, we were able to enjoy two different kinds of dumplings, two types of fried rice, some soup, and two Korean dishes. At the beginning of the party, some people were able to try making dumplings. Julia taught them how to assemble the dumplings and how to pinch the top in order to give them their shape.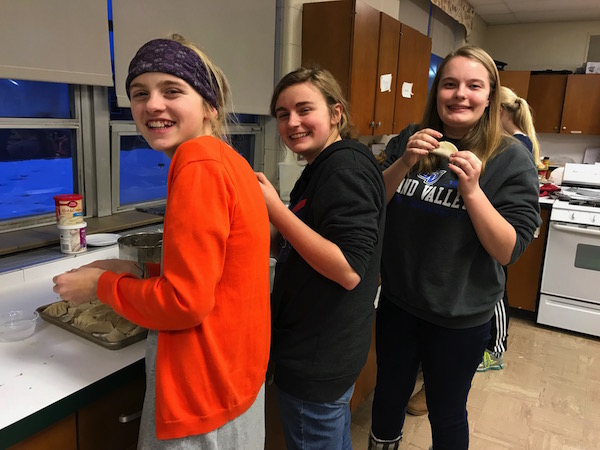 The dumplings were all put together on a couple different plates, so I was never sure which type of dumpling I was eating. As an added twist on the dumplings, a few of them were extremely spicy. They were scattered amongst the dumplings that weren't spicy, and you couldn't tell which dumplings were or were not spicy. The spicy ones were the "lucky dumplings": if you ate one of those you would have luck all of the next year. I never found one, but others did and said they were quite spicy.
After eating, everyone got to hang out together and play games like Phase Ten and Uno. It was a lot of fun to be together that day, and we were able to enjoy spending time with one another to celebrate a big holiday from another country. I'd love to do it again, and I hope that next year, even more people will be able to join!