Halloween can be one of the most fun times of the year! Dressing up with friends, carving pumpkins, wearing warm sweatshirts and eating way too much candy. Of course, what Halloween without spooky corn mazes, haunted houses, and scary movies. Well, if you're like me and are creeped out easily and can't watch scary movies, then the last few holiday activities might not sound that fun. But, you can still get in the Halloween spirit without being terrified, here are some movies you can watch if you'd rather not watch "IT" or "Annabelle."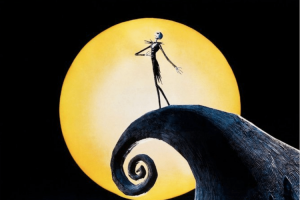 Nightmare Before Christmas
This is one of the best movies! It's about Jack Skellington, who lives in Halloweentown and is the pumpkin king. One day he goes to Christmas Town and decides that he wants his town to celebrate Christmas too. So he attempts to celebrate Christmas with the world, but of course, everything goes wrong. This movie is the perfect one to watch if you love both Christmas and Halloween.
Coco (Day of the dead)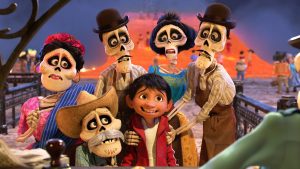 First of all, Coco is not a Halloween movie, but seeing how the day of the dead starts the same day…it can make it on the list. Coco is a Disney movie safe for even the faintest of hearts. It takes place in Mexico and is about a boy who gets trapped in the afterlife with his skeleton family members. They have to work together to get him back home. You've probably heard some songs from this movie, and the film is available in Spanish and English!
Coraline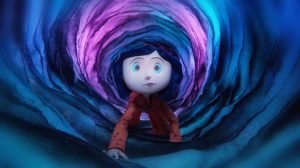 I'm not gonna lie, this movie was kind of creepy. The basic plot is about a girl who moves to a new house and discovers something like an alternate universe where her parents, friends and whole life appear to be much better. She then gets trapped there and has to escape. The animation in this movie adds to the creep factor, but it's still not too scary, even I could watch it.
Ghostbusters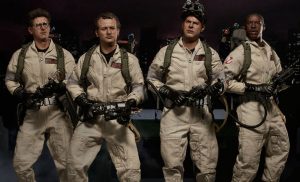 This movie is a classic! Almost everyone knows the story, but if you somehow don't know it..it's basically a group of 4 guys as ghost exterminators. They get caught up in a bigger problem and have to save some people, and of course, a romantic interest. If you didn't watch it after seeing the Stranger Things boys in the second season, now is a good time to watch it!
Casper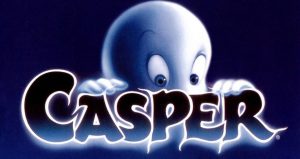 This movie is about a friendly young ghost, you can't really go wrong with that. This friendly ghost named Casper lives in an old mansion. When the owner of the mansión hires a 'ghost therapist' to get rid of the ghosts to find some treasure, a teenage girl comes along with the 'therapist'. Casper quickly falls in love with this girl, but they can't be together, right? Wrong, some secrets are discovered and they find a way to turn Casper back into a boy. But as most things do in movies, this goes wrong.  This is a great movie to watch even if you're terrified of ghosts.